MIRI Calibration Source
There are two on-board calibration sources mounted in the MIRI Optics Box Assembly (OBA). Their job is to provide uniform, stable and smooth (homogeneous) illumination of the Spectrometer and Imager optical paths.
The design uses two identical Calibration Hot Source Units (CS), one in the Imager Calibration Unit (ICU) and the other in the Spectrometer Calibration Unit (SCU).
Their location in the OBA is shown in functional terms in the diagram below.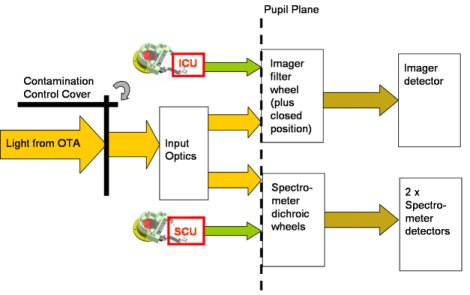 The picture shows how the calibration light is injected at a pupil plane from where it traverses most of the same optical path to the detector that is seen by the astronomical signal, excluding the JWST Telescope and the MIRI Input Optics, but sharing the same spectral and spatial filtering pass-bands.
The CS's comprise of a hot tungsten filament mounted in a non-imaging flux concentrator. By operating at temperatures < 1500 K, the filament's lifetime and number of operations are greatly extended over that encountered during normal use in a light-bulb.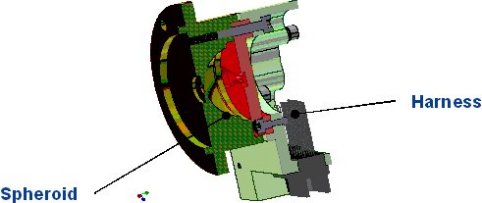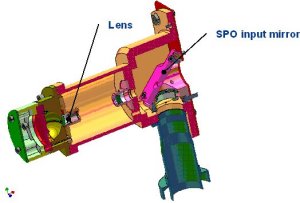 [an error occurred while processing this directive]

[an error occurred while processing this directive]