A grievous loss: Dr Timothy Garn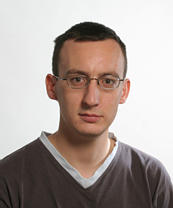 Dr Tim Garn 1982 - 2010
It is with the greatest of sadness that we mourn the death of Timothy Garn, killed in a tragic accident whilst descending from Ben Lui on Sunday 17th January 2010.
Tim was a Postdoctoral Researcher in Extragalactic Astrophysics. Born on 7th September 1982, he joined the Institute for Astronomy in October 2008, following an outstanding performance as an undergraduate and postgraduate at the University of Cambridge. He was a very talented young astrophysicist whose research career was blossoming quickly, and whose future was extremely bright. An enthusiastic and very likeable young man, Tim lived life to the full and enriched the lives of those around him. He will be sorely missed, as a colleague and a friend. Our thoughts are with his family at this time.
The Funeral of Dr Timothy Garn will be held on Wednesday February 10th at 13.20.
The service will be in the North Chapel of the West Hertfordshire Crematorium, High Elms Lane, Garston, Watford, WD25 0JS.
The family have requested no flowers, instead mourners are invited to donate to the Mountain Rescue team at Killin, who recovered Timothy from Ben Lui.
For those unable to get to the Crematorium, there will be a Memorial Service held at The Church of the Good Shepherd, Pyrford, Surrey on Friday February 12th at 14.00
There will also be a further Memorial Service for Tim at the Royal Observatory in Edinburgh on Tuesday February 16th at 2:30pm in the ROE Lecture Theatre. This will be followed by a ceremony planting a tree in his memory, and then by tea/cakes in the lecture theatre foyer area.
All are welcome to attend.
If you can, please see the facebook group for Tim to notify the organisers that you will be attending the funeral or either of the memorials.
Messages of Condolence & Memories
We will collate any contributions you wish to make and add them to the following page:
Messages of Condolence & Memories
If you would like to make a submission please send your e-mail to webmaster@roe.ac.uk