Support for start-ups
Incubators have gained much traction amongst start-ups and investors over the past five years, and are recognised for the dedicated support they offer to early stage companies with an ambition to grow. Whether it be access to physical space or a network of entrepreneurs, advisors and partners a Business Incubation centre offers a start-up all the tools it will need.
Between 2010 and 2016, over £100 million was invested into companies supported by Science and Technology Facilities Council Business Incubation programmes and over 266 new jobs were created. In 2016 alone, companies have been developing 64 new products and services with 11 companies filing patents, firmly indicating the success of this unique incubation model.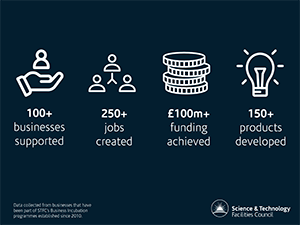 Business Incubation Centres
For more than seven years, STFC have been running "Business Incubation Centres" across our UK sites on behalf of UK and European partners.
The benefits these programmes bring are now accessible to companies in Scotland and the North East of England at the Higgs Centre for Innovation. This is the first time that all three agencies have backed a single Business Incubation Centre entity.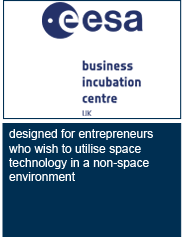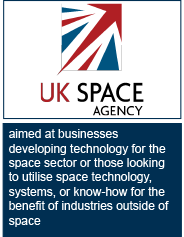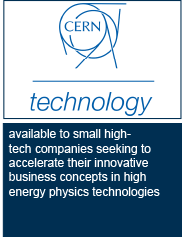 Due to the history and sector strengths of the Royal Observatory Edinburgh site, the Higgs Centre for Innovation is equipped to support companies working in space-related industries and big data analytics. As well as gaining a world-renowned business address where historical scientific breakthroughs take place, other benefits in joining one of our Business Incubation Centres include:
Funding for product development
Opportunity to access the expertise of world leading scientists and engineers
Affordable access to state of the art laboratories and equipment
On-going and complimentary business support from business advisors
Opportunity to join an extensive network of scientists, engineers, universities and businesses
Access to skills through the University of Edinburgh's studentships programme
Eligibility criteria and how to apply
Applications are welcome throughout the year and deadlines are set by each individual organisation.
To be eligible to apply to the Business Incubation Centre your company must be:
a UK-registered start-up or early-stage business
less than five years old
independent (i.e. the founders own more than 50% of the company)
have a demonstrable connection to space, particle-physics, or another STFC discipline (including big data / data analytics and astronomy)
For more information on these and the application process, please contact Karina Wardak.
Laboratory and equipment
Conducting research and development is costly. Start-ups and early stage companies frequently lack the financial resources to invest in laboratory space and high specification analytical equipment, thus hindering their growth.
The Higgs Centre for Innovation contains purpose-built laboratories allowing start-up companies direct, affordable and flexible access to cutting-edge equipment, eliminating the need to develop, buy or pay prohibitively high prices to use research and development capabilities.
The continually expanding range of facilities available to companies will become one of the most comprehensive suites of micro-satellite and nano-satellite testing equipment available to industry and researchers alike. More information on the equipment can be viewed in the following document: The Higgs Centre for Innovation Laboratory Facilities [PDF/455 KB]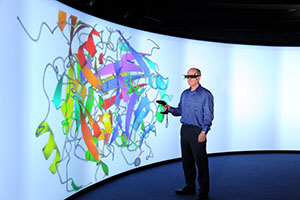 Big data visualisation facility
Big data visualisation tools are gaining more and more traction within industry and can provide numerous benefits to business owners who need to communicate complexed information effectively to stakeholders and customers.
Our 7.5m wide data visualisation canvas at the Higgs Centre for Innovation will be available to businesses for use and offers a sophisticated integrated audio and visual capability.
Office and meeting room space
On starting out, having access to a workbench or shared office space is often sufficient and can offer its own benefits. Providing an attractive working environment is crucial in maintaining quality staff and in turn attracting business.
The Higgs Centre for Innovation has been carefully designed to ensure that entrepreneurs have an attractive physical space to innovate and grow. The building comprises of individual offices that are positioned around a shared workspace - encouraging collaboration but at the same time offering a quiet and individual space of your own.
Meeting rooms are available for companies to use and the top floor of the building comprises of a kitchen and dining area offering panoramic views of Edinburgh and the surrounding area.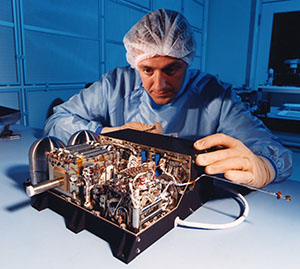 Accessing support and expertise from scientists, engineers and academics
Developing a new business idea often requires additional specialist technical skills and knowledge that may appear impossible to acquire. Knowing where and how to access this knowledge can hinder the growth of a business.
STFC and University of Edinburgh focus on engaging with industry to ensure that companies gain access to valuable scientific expertise that can support the development of new businesses.
Not only can businesses access support at the Royal Observatory Edinburgh, but through STFC and the University of Edinburgh's wider network.
Access to skills
Students training in traditional physics have valuable problem-solving and analytical skills as well as detailed theoretical knowledge on modern data science including: modern programming; statistical methods; data exploration tools and machine learning.
Businesses based at the Higgs Centre for Innovation can now tap into this extensive skill base through the University of Edinburgh. We are offering businesses the opportunity to offer 6 month placements to PhD students who are working, or aspiring to work in, data science or data-intensive science through the Scottish Data-Intensive Science Triangle (ScotDIST) - a partnership between the universities of Edinburgh, Glasgow, and St. Andrews. These placements are funded at the centre by STFC.