Events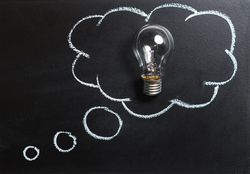 Every Business owns IP – What do you own?
Do you know how to protect and gain value from your ideas?
The UK Intellectual Property Office (IPO) will be running a free workshop on the 16th July where participants will gain a good understanding of the law relating to confidentiality, patents, copyright, registered designs and trademarks and how to apply that information to their businesses or a client's business. Although intellectual property can be a complex subject, the workshops are designed to explain it in a simple way and offer practical solutions.
The workshop will run for approximately 3 hours and refreshments will be provided.
Tuesday 16th July
10:00 – 13:00
Higgs Centre for Innovation, Royal Observatory, Blackford Hill, EH9 3HJ
Places are limited, please register: Intellectual Property Workshop.
If you would like more information about the workshop, email ipinfo@stfc.ac.uk
UKIPO Workshop Poster [PDF/577 KB]