About Us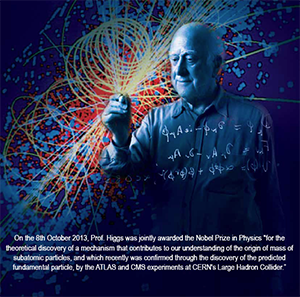 The ground breaking and essential theoretical work done by Nobel Prize winner, Professor Peter Higgs is a true reflection of the aims and values of the Higgs Centre for Innovation, and we proudly name this innovative facility after him.
His work and subsequent confirmed discovery of the Higgs Boson could only have been proven through collaboration in different scientific fields, using technology built through joint international ventures.
The aim of the STFC and the University of Edinburgh is to bring scientists, engineers and students together under one roof to work together collaboratively for the purpose of bettering our understanding of space-related science and driving technological advancement forward.
Science and Facilities Technology Centre
Science and Technology Facilities Council (STFC) – part of UK Research and Innovation - is a publicly funded organisation that is responsible for supporting, co-ordinating and promoting research, innovation and skills development on behalf of the UK. Although 80% of what STFC does involves carrying out scientific research, 20% involves collaborating with businesses. One of our key aims is to bridge the gap between STFC's pioneering science and businesses, and we do this by enabling access to our big science facilities. We also support start-up companies through our business incubation programmes, offering them the right access to facilities, expertise and networks to grow.
Everything we do is about driving productivity and growth in the UK economy. Our pioneering scientific research ensures that the UK remains competitive globally and our collaboration with UK businesses, both big and small, supports regional development and increases job creation.
University of Edinburgh
Founded in 1582, the University of Edinburgh is the sixth oldest in the English-speaking world and one of Scotland's ancient universities. The University's mission is the creation, dissemination and curation of knowledge and aims to:
Enhance its position as one of the world's leading research and teaching universities and to measure its performance against the highest international standards.
Provide the highest quality learning and teaching environment for the greater wellbeing of its students.
Produce graduates fully equipped to achieve the highest personal and professional standards.
Make a significant, sustainable and socially responsible contribution to Scotland, the UK and the world, promoting health and economic and cultural wellbeing.